From airbags and steering wheels to seat belts – materials of all kinds are important components of vehicle interiors.
As an automotive expert, AMANN knows how design and functionality can be harmonised with the demanding technical requirements of the automotive industry.
Technical textile structures are becoming increasingly important in the development of innovative body parts. As textile reinforcement for lightweight construction, so-called "composite materials", for example,
they are an essential component of electric vehicles. In the field of sensors and interior control elements, special textile products are increasingly becoming the
focus of interior development due to their flexibility and the resulting scope for design.
For textiles that perform a wide variety of functions in terms of safety, functionality and design, the thread plays a prominent role.

High-quality sewing and embroidery threads for automotive industry
High performance in all respects – the automotive sector is one of the most demanding fields of application for sewing and embroidery threads.
Focused on the special needs of the industry, AMANN is a reliable partner to automotive manufactures and suppliers all over the world.
We develop and produce yarns specially for the automotive industry and meet all requirements of an automotive supplier.
Whether Passenger Safety Systems or Seating & Interior Systems: we offer a comprehensive range of threads for all components in vehicle interiors.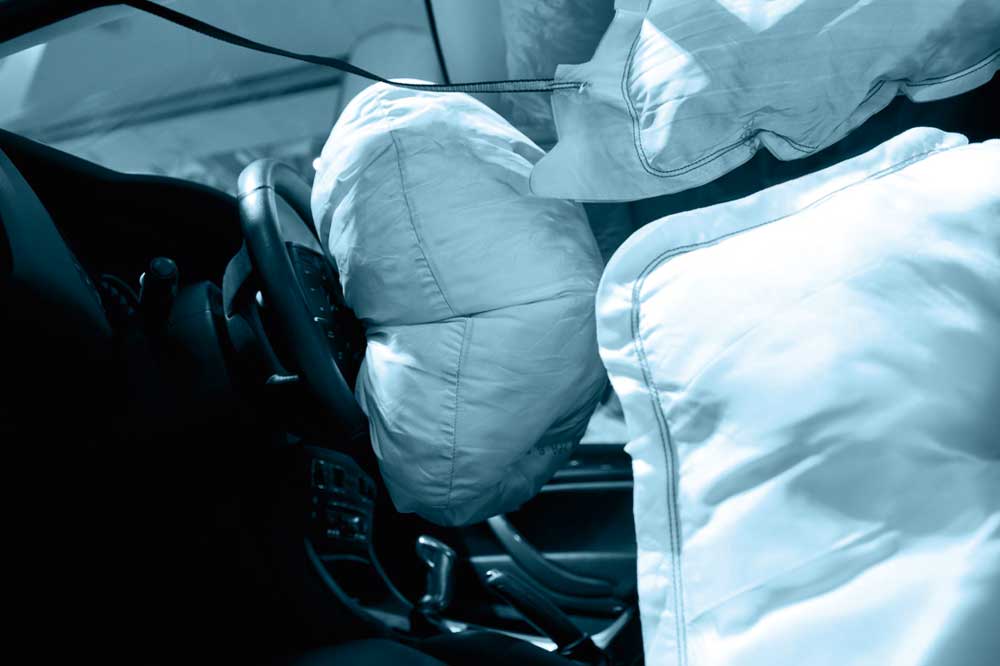 Passenger Safety Systems
Safety systems such as airbags, seat belts and steering wheels place the highest demands on the functionality and quality of the individual materials and components – and do so over the entire service life of the vehicle. Even under the most extreme climatic conditions, all safety systems for passenger protection must function without restriction.
Depending on the application, stringent specifications exist for the technological performance profile of the sewing threads. With our wide product range, AMANN meets the demanding requirements of the automotive industry – at the same time, our sewing threads are ideally suited for fully automated processing.
Seating & Interior Systems
A large number of different materials are processed in the vehicle interior in the smallest of spaces. Seats, door linings, headrests and centre consoles are usually made of a combination of different materials and must withstand constant stress in use. The design concepts make high demands and impose tight specifications on the sewing threads, whether for processing in shading systems or other interior components. Our special threads reliably meet all technological requirements, impress in processing with a high degree of productivity of the sewing process and enable permanently consistent functionality of all systems involved.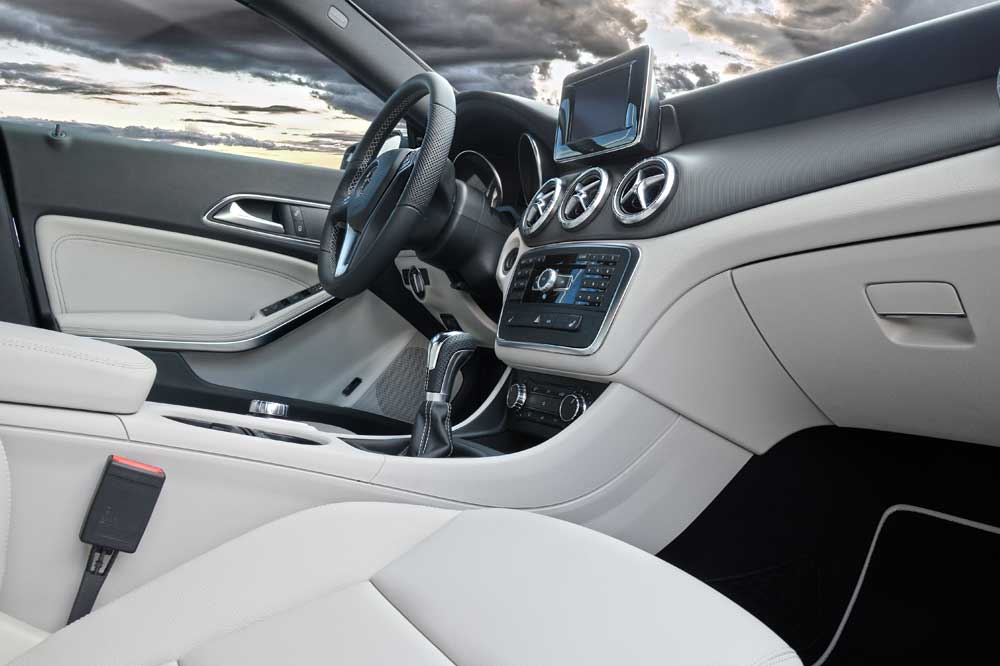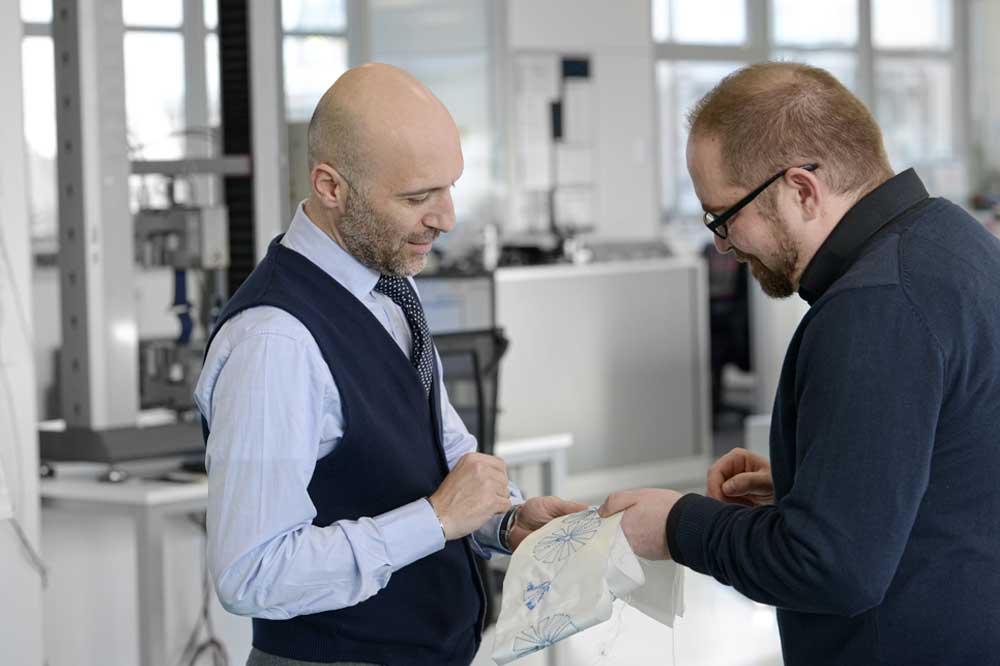 Process & Application Consulting
With a wide product range of sewing threads for the automotive industry, AMANN has made a name for itself as a supplier for several decades. However, our expertise is not limited to the development and production of special threads – we are also a conceptual partner for our customers, offering continuous technical support from project phase to subsequent series supply. Our team of experts bundles automotive expertise and accompanies the entire development process.
AMANN speaks automotive
Focused on the needs of automobile manufacturers, AMANN has not only the seam but also the entire component in sight. Our interdisciplinary team is at home in the automotive sector and understands the requirements of this demanding market. Right from the start, we get involved in the conceptual design of our customers' projects, work closely with our cooperation partners and deliver bespoke solutions for the requirements at hand. Whether questions about design, seam concepts or safety-relevant components: Together with our AMANN Innovation Lab, we are the common theme along the entire supply chain.
Sewing threads for passenger safety systems
The automotive sector passenger safety systems also places extremely strict requirements on the sewing thread. The sewing thread must be safe and thus secure. AMANN offers a wide range of high-quality sewing threads for passenger safety systems, e.g. sewing threads and sewing yarns for airbags, sewing threads and sewing yarns for safety belts, or sewing threads and sewing yarns for steering wheels.
Sewing threads for seating and interior systems
Function and design are the primary tasks of the sewing thread in the automotive sector seating & interior systems. Sewing threads must withstand constant stress, meet all technological requirements and be visually convincing. For seating & interior systems, AMANN offers high-quality sewing threads and sewing yarns for seats, sewing threads and sewing yarns for door panels, sewing threads and sewing yarns for headrests, as well as sewing threads and sewing yarns for centre consoles.
Proficient partner of the automotive industry
Focused on the needs of automobile manufacturers, AMANN not only focuses on the seam, but also on the entire component. For years, the automotive industry has valued AMANN not only as a manufacturer, but especially as a conceptual partner who considers and accompanies the entire development process.