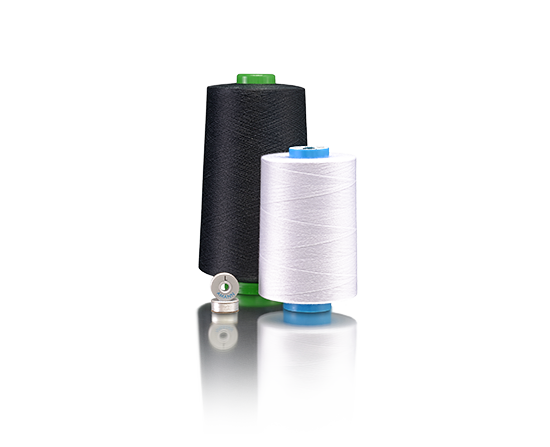 ISA / ISABOB
Polyester bobbin threads
bobbin thread range for machine embroidery
ISA combines excellent thread running properties, high strength and large bobbin volumes
ISABOB provides outstanding unwinding properties, long running lengths and all benefits of prewound bobbin threads
ISA
| | | | | | | |
| --- | --- | --- | --- | --- | --- | --- |
| Ticket no. | Embroidery thread | Tex no. | Make-up | Number of colours | Needle size (in Nm) | Needle size (in No.) |
| 150 | - | 18 | 10000 m Co | 2 | - | - |
| 190 | - | 17 | 144 bobbins | 2 | - | - |
| 180 | - | 16 | 20000 m Co | 2 | - | - |
ISABOB
Available colour no.: 0003 = white; 0020 = black
Main application:
Isa and Isabob are polyester bobbin threads and represent AMANN's bobbin thread range for machine embroidery.
The bobbin thread Isa combines excellent thread running properties, high strength and large bobbin volumes.
The bobbin thread Isabob provides outstanding unwinding properties, long running lengths and all benefits of prewound bobbin threads.
Isa and Isabob are used as bobbin threads, especially in the apparel, shoes & accessories and home interior sector.